Biking Dude Blog
Archives:
2019 -
May
2016
05/10/2019
Biking Journal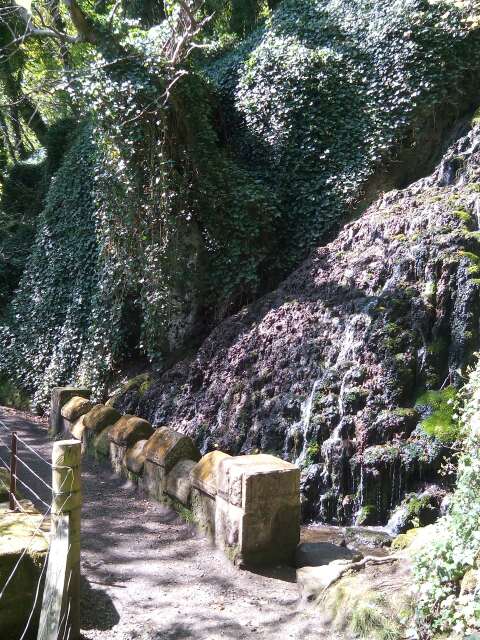 I traveled about 73.3 miles today.
Made it to Edinburgh today. Hanging out with aaron (my ws host) and some friends in a pub :) Explore Edinburgh tomorrow, then overnight bus to London and plane back to mn on Sunday
---
05/09/2019
Biking Journal
I traveled about 69.4 miles today.
Lazy morning in aberfeldy because I decided to take a tour of the dewar distillery there, and the earliest time was 10am. Tour was pretty interesting, learned that they age in used bourbon barrels and sherry barrels. Got to taste a sample from a selected cask, had been adding in the sherry barrel since '99. Very tasty. Didn't start biking until a little before noon, but was able to make good time. Picture is from route 77 just after Perth. It sends you up a pretty steep climb, but the view is great. I really like these yellow-orange flower bushes. The breeze was blowing up this hill, and had a very pleasant scent from the flowers. Got dinner in dundee before crossing the tay bridge to tayport, then on to camp in tentsmuir woods. I've been really enjoying camp nights on this trip, especially as the late sunset let's me use the later hours for biking if needed. I can hear the ocean from my camp site, I'm lying next to some of these wonderful flower bushes, and the forecast is no rain tonight. Great way to end the day.
---
05/08/2019
Biking Journal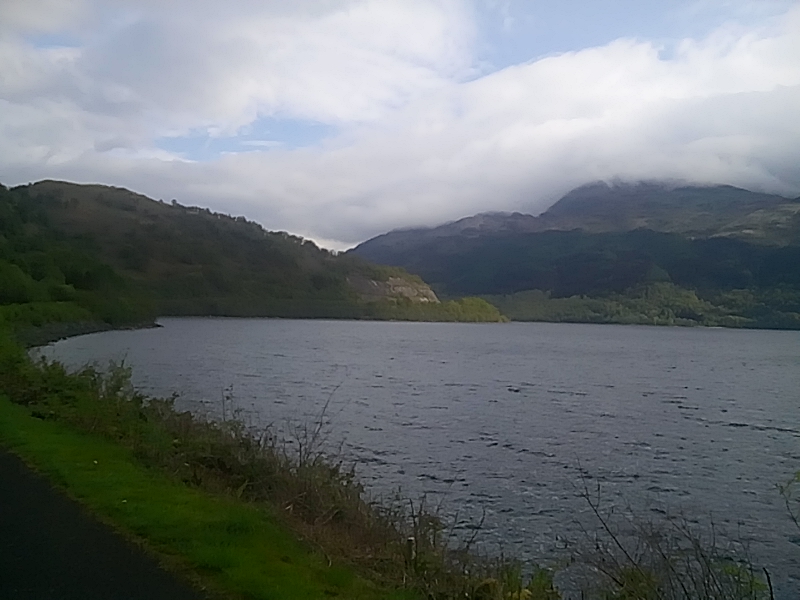 I traveled about 72.5 miles today.
Picture of loch lohmond. Rainy today, and strong head winds. Luckily, the terrain blocked the worst of the wind, and I was able to power through despite lots of climbing, arriving in aberfeldy before 5pm. Also passed by loch tay, the whole route today was very beautiful. Reminds me of the mountains in Wyoming and the Minnesota woodland at the same time; the Scottish highlands are pretty great! Only two days of serious biking left (I'm taking Saturday to explore Edinburgh), and I'm feeling good about being able to finish strong.
---
05/07/2019
Biking Journal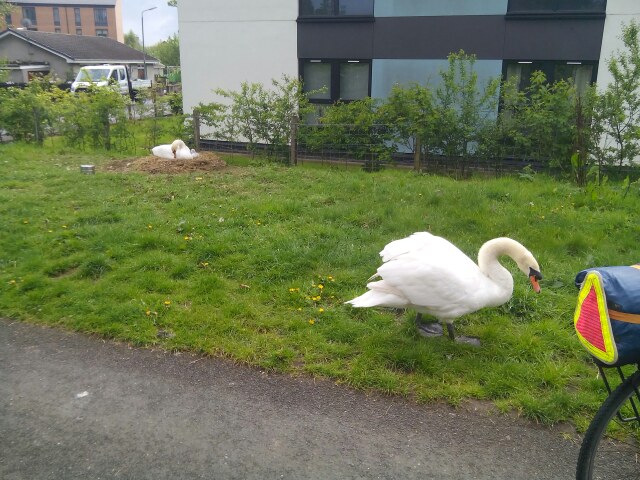 I traveled about 53.6 miles today.
Hard work yesterday paid off today with a short trip. Staying with David and Morag tonight, really nice couple from warm showers. Met David in Glasgow and followed him back to his place, it was really great to have a guide to help navigate the city. Going to see loch lohmond tomorrow, then on to aberfeldy. A swan family made a nest right by the trail, so I stopped to take a picture. Daddy swan wasn't to happy about that, so I had to hide behind my bike.
---
Biking Journal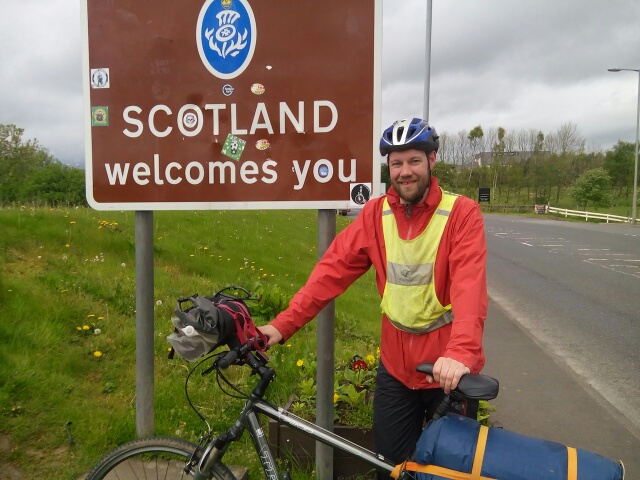 I traveled about 86.2 miles today.
Long push on Monday to shave off miles for Tuesday. Wild camping in some woods, temp dropped to 2C, chilly, but I stayed warm enough. Glad I brought all the cold weather gear I did.
---
05/06/2019
Biking Journal

I traveled about 63.9 miles today.
On Sunday

---
Older Posts
Newer Posts
Site Disclosure Statement