Biking Journal Post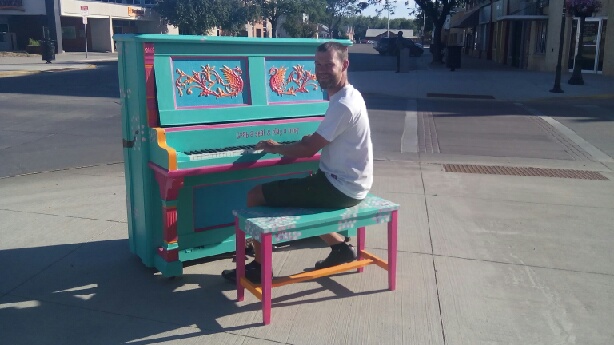 I traveled about 121 miles today.
Will update more later. Short story is Kory triumphs over 120 mile ride to Pierre through 15+ mph headwinds and 90 degree heat. Piano is on the sidewalk in Pierre, open to the public to play
Posted: 20:38 06-26-2016 76
---
Comments:
Jun 26, 2016 - Dan
Way to go! We were thinking of you today. Stay hydrated and coated with sunscreen.
---
Jun 26, 2016 - Ompa
Kory, have fun, enjoy the ride, but do it healthy wise. Don't overtax yourself in the hot weather. And once over the Rockies, keep alert for the fires out west. They are bad this year. Like the piano pic.
---
---
Ask a Question
---


www.BikingDude.com
Follow Me